Worth the Hype? #1 / Estée Lauder Advanced Night Repair
Monday, December 28, 2015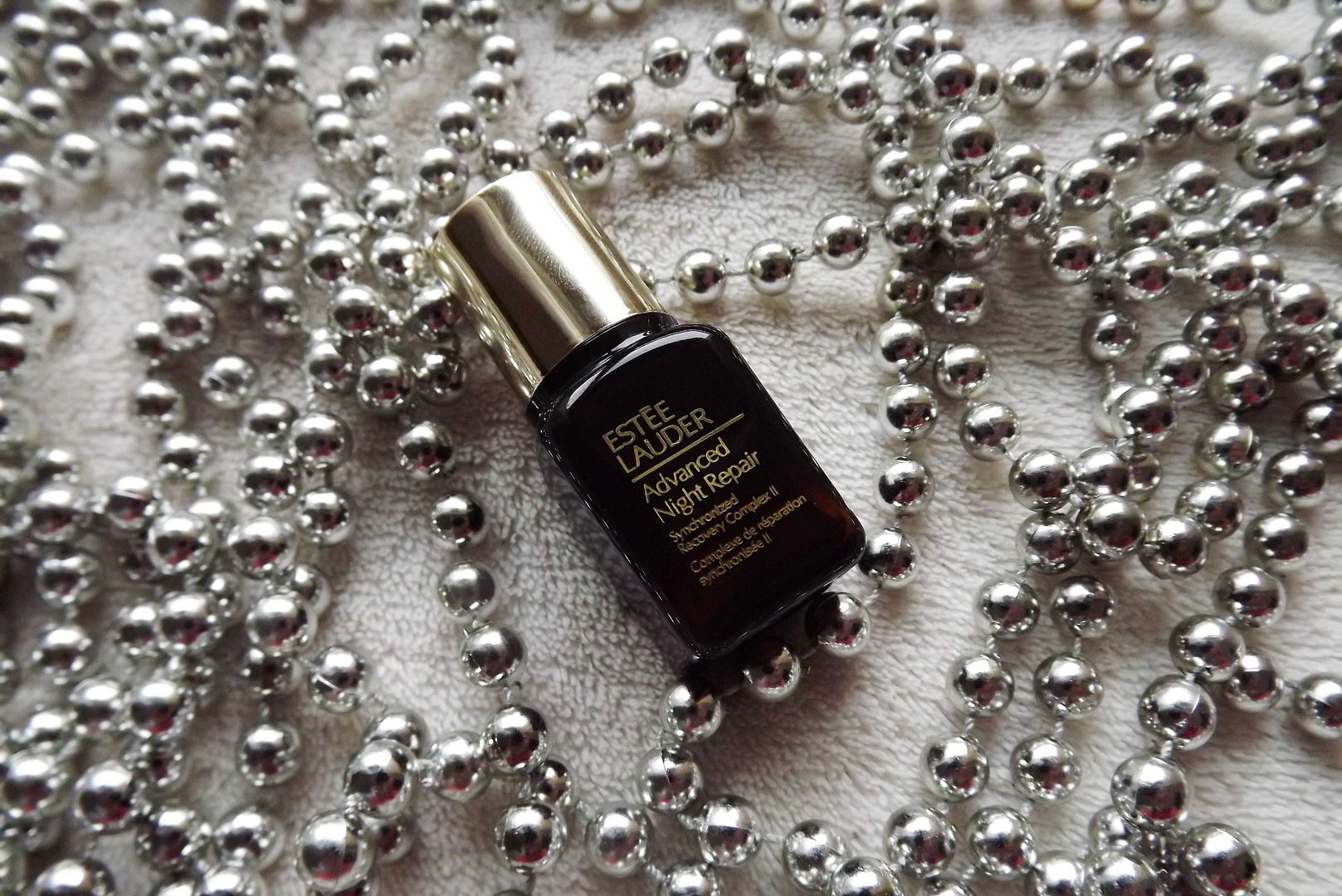 Magic in a bottle.
I recently added this serum to my night time beauty routine. It was a product that I wanted to try a long ago, it is a serum considered a beauty cult and all the reviews I saw were positive. But the price for such a small bottle did not convince me. Little did I know I would receive it as a Christmas present.
But what is this serum for? It is a daily serum that reveals a softer skin, more radiant and with a younger appearance since maximizes the natural night cell renewal. But does this really work? For now I cannot give you certainties about a more youthful appearance to the skin, but I assure you that helped a lot to moisturize my dry skin (and I apply only at night) and no doubt brought more brightness to my complexion.
It is an expensive serum, but in my opinion it is money well spent, because the amount required for your face is little so it will last months. And from time to time our skin deserves to be spoiled, right?
Worth the hype? All that is said out there about this product is true. It really is pure magic in a bottle!
Magia num frasco.
Recentemente adicionei este sérum à minha rotina de beleza noturna. Era um produto que queria experimentar há algum tempo, é um sérum considerado de culto e todas as reviews que eu vi eram positivas. Mas o preço para um frasco tão pequeno não me convencia. Mal sabia eu que no Natal ia receber o dito cujo.
Mas afinal de que se trata este sérum? É um sérum diário que revela uma pele mais macia, luminosa e com um aspeto mais jovem visto que maximiza a natural renovação celular noturna. Mas será que isto é mesmo assim? Para já não vos posso dar certezas se realmente traz um aspeto mais jovem à pele, mas garanto-vos que tem ajudado imenso a hidratar a minha pele seca (e aplico apenas de noite) e sem dúvida que trouxe mais luminosidade.
É um produto caro, mas na minha opinião vale o seu preço, até porque a quantidade necessária para a cara toda é pouca e por isso durará meses até ser gasto. E de vez em quando a nossa pele merece ser mimada, certo?
Veredito final: tudo o que se diz por aí sobre este produto é verdade. É realmente magia pura num frasco!
Love, Inês