The time of my life
Monday, December 14, 2015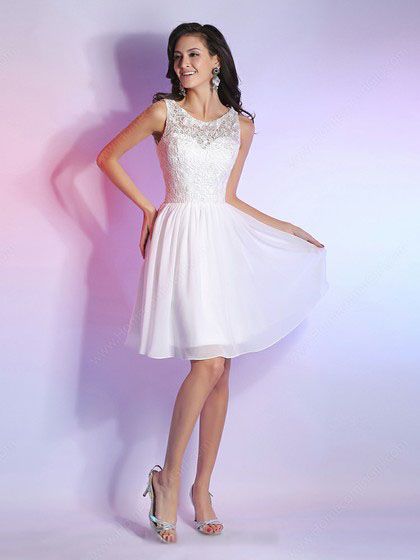 Story time.
Every year, I remember how homecoming is such a magical time, I love to see the splendid dresses some girls wear. Although I love to see the elegance of a long dress with a long tail, a short dress (elegant and tastefully), in most times will make a difference, especially in group shots. Imagine being the only girl of your group with a short homecoming dress? Surely people will notice you more! (trust me I know what I mean).
This time also brings me lots of memories. My years of highschool are long gone (can not believe it was already 7 years ago!) and I finished my university degree this year, so, unfortunately, such events are no longer part of my life. But that does not mean I do not drool over some dresses, you know I like pretty things. Every year I remind some of my proms (we do not have homecoming in Portugal), especially my prom from my senior year in high school. I still have the dress I wore that night and still remains my favorite one, a long dress with a gorgeous tail, coral and backless. It was so elegant and so comfortable at the same time. I can not say the same for my shoes, but that's a story for another day. No doubt it was one of the most fun nights of my life; I had the opportunity to be with my close friends and "dance until I drop". The way back home was done barefoot and with the shoes hanging in my purse. But it was totally worth it.
As I am your friend, I like to surf the web, and find great pieces at attractive values. And that's how I discovered Homecomingirl. Homecomingirl is an online store in the US that provide a wide range of choice for different types of homecoming dresses. When you buy a dress from them is guaranteed luxury quality at a low price point. 5 minutes going through this online store and you will fall in love with the elegance and beauty of the presented dresses. Personally, I love the selection that I show you here, and I would love going to a homecoming/prom just to wear one of these!
Tell me, how was your prom?
Tempo para uma história.
Todos os anos na época do baile delicio-me com os vestidos esplendorosos que algumas raparigas ostentam. Apesar de adorar ver a elegância de um vestido comprido com uma cauda longa, um vestido curto (elegante e com bom gosto), na maior parte dos casos fará a diferença, principalmente em fotos de grupo. Imaginem serem a única rapariga do vosso grupo com um vestido curto? Decerto que as pessoas vão reparar logo em vocês! (confiem em mim que eu sei do que falo).
Essa época também traz-me imensas memórias. Os meus anos de secundário já lá vão longe (nem acredito que já foi há 7 anos atrás!) e acabei a minha licenciatura na universidade este ano, por isso, infelizmente, este tipo de eventos já não fazem parte da minha vida. Mas isso não quer dizer que não cobice essa época e que não me babe pelos vestidos. Todos os anos recordo-me dos meus bailes, principalmente do meu último ano no secundário. Ainda possuo o vestido que usei e ainda hoje continua a ser o meu vestido favorito, um vestido comprido com uma cauda longa, coral e sem costas. Era tão elegante e tão confortável ao mesmo tempo. Não posso dizer o mesmo dos sapatos, mas isso é história para outro dia. Sem dúvida que foi uma das noites mais divertidas da minha vida; tive a oportunidade de estar com os meus amigos mais próximos e dançar até não aguentar mais. O caminho de volta foi feito descalça e com os sapatos pendurados na minha mala. Mas valeu a pena.
Como sou vossa amiga, gosto de me aventurar, principalmente por lojas online, e descobrir óptimas peças com valores atraentes. E foi assim que descobri a Homecomingirl. A Homecomingirl é uma loja online nos E.U.A que fornecem uma grande variedade de escolha para os diversos tipos de baile. Ao comprarem um vestido é garantida uma qualidade de luxo a baixo custo. 5 minutos a navegarem pelo site e vão apaixonar-se pela elegância e beleza dos vestidos que são apresentados. Pessoalmente, adoro a seleção de vestidos que vos mostro aqui, e adorava ir a um baile só para poder usar um destes vestidos!
Contem-me, como foi o vosso baile?
Love, Inês