Sephora Wonderful Dreams Palette
Thursday, December 03, 2015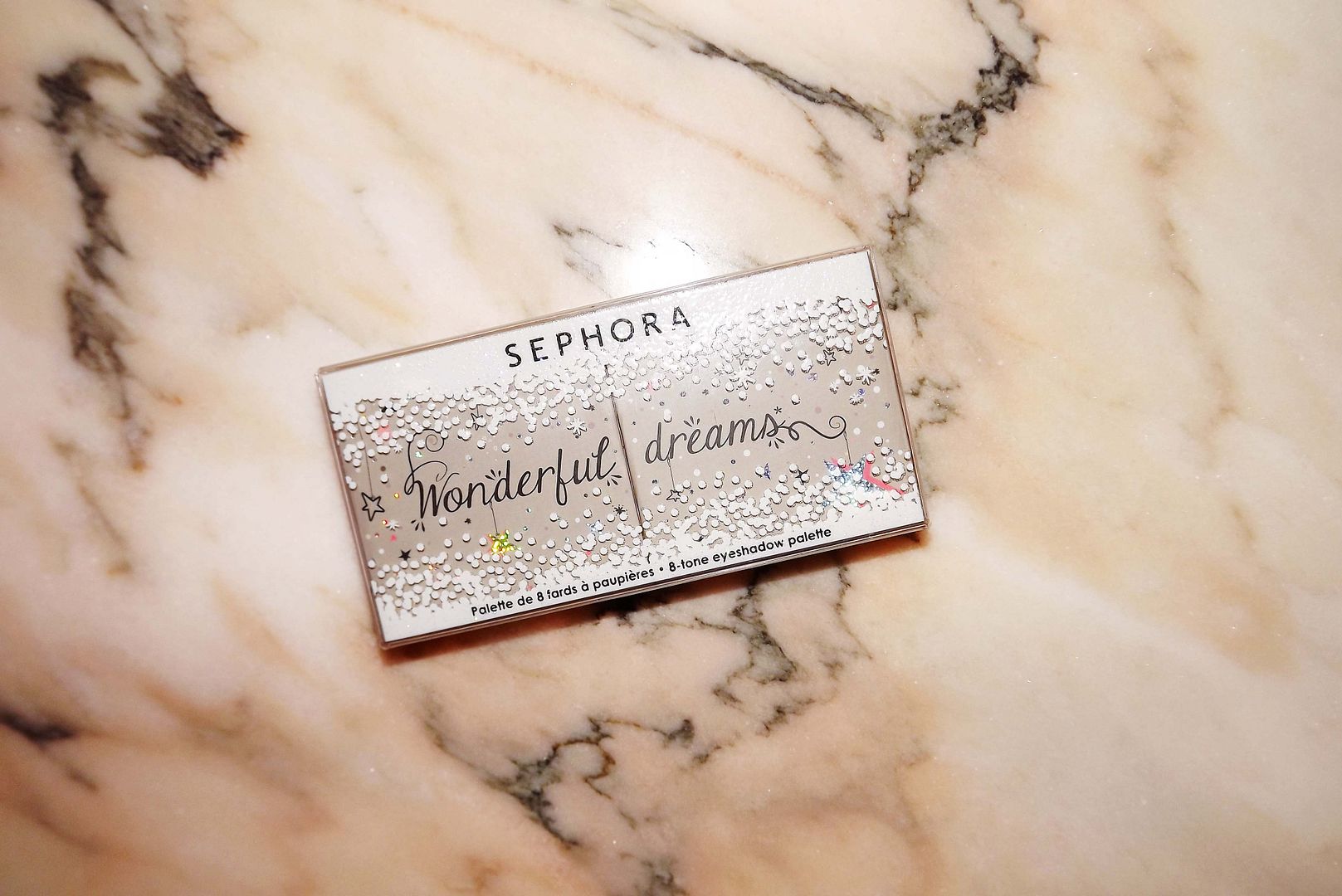 Gorgeous.
I went to Sephora, again (do not judge me, I had a massive discount to spend) and I could not resist bringing this palette with me. I had never seen it, I do not read any review on it, but it was so cheap with my discount so I decided to buy it. And thank goodness I did. In the past few days I've been playing with it and could not be more pleased with the quality. It's the perfect palette for this season, with a unique combination of matte and shimmer shadows.
The colors are incredibly lovely and let's not even talk about the names, they are adorable! The shimmer shadows are amazing and blend like a dream. I have no problem with pigmentation, but I recommend applying a primer so that the shadows remain beautiful all day.
If you do not know what to give to someone who likes make up and do not want to spend an exorbitant amount of money, this palette is only 8.95 euros (in Portugal). I assure you it is the ideal gift.
Na minha última visita à Sephora (não me julguem, tinha um desconto enorme para gastar) não resisti em trazer esta palete para casa. Nunca a tinha visto, não li nenhuma review sobre ela, mas como ficava baratíssima com o meu desconto decidi comprá-la. E ainda bem que o fiz. Nos últimos dias tenho andado a brincar com ela e não podia estar mais satisfeita. É a palete perfeita para esta estação, com uma combinação harmoniosa entre sombras matte e com brilho.
As cores são incrivelmente adoráveis e nem vamos falar sobre os nomes! As sombras com brilho são um sonho e esfumam com facilidade. Não tenho qualquer problema com a pigmentação das sombras, mas aconselho a aplicarem um primer primeiro para que as sombras permaneçam intactas o dia todo.
Se não sabem o que dar a alguém que goste de maquilhagem e não pretendem gastar uma quantia exorbitante, esta palete está a 8,95 euros (em Portugal). Garanto-vos que é o presente ideal.
Love, Inês