Same old love
Friday, December 11, 2015
Oversized.
My love for oversized coats is more than declared, especially during autumn/winter. A tip for those who have curves like me and do not want to feel like a potatoes sack: pair it with skinny jeans and structured and elegant flats/heels, this way you will look like you´ve put some effort (lazy girl alert). Another trick is pairing your oversized coats with black clothes; your silhouette will become more harmonious.
Here I chose to combine my coat with one of my favorite striped shirts, some black skinny jeans and laced ballerina flats in order to bring something interesting to the outfit besides the coat. I am obsessed with this look, suitable for a work day or a daytime date!
Oversized.
O meu amor por casacos oversized é mais do que declarado, principalmente durante o Outono/Inverno. Uma dica para quem tem curvas como eu e não se quer sentir um saco de batatas: conjuguem com uns skinny jeans e uns sapatos estruturados e elegantes, assim o look para além de ficar mais composto, fica com outro nível de elegância. Outro truque é conjugarem os vossos casacos oversized com roupa preta, fazendo com que a silhueta fique mais harmoniosa.
Aqui escolhi conjugar com uma das minhas camisolas de riscas favoritas, umas skinny jeans pretas e umas sabrinas com laços para trazer algo de interessante ao outfit para além do casaco. Estou obcecada com este look, adequado para um dia de trabalho ou uma saída diurna!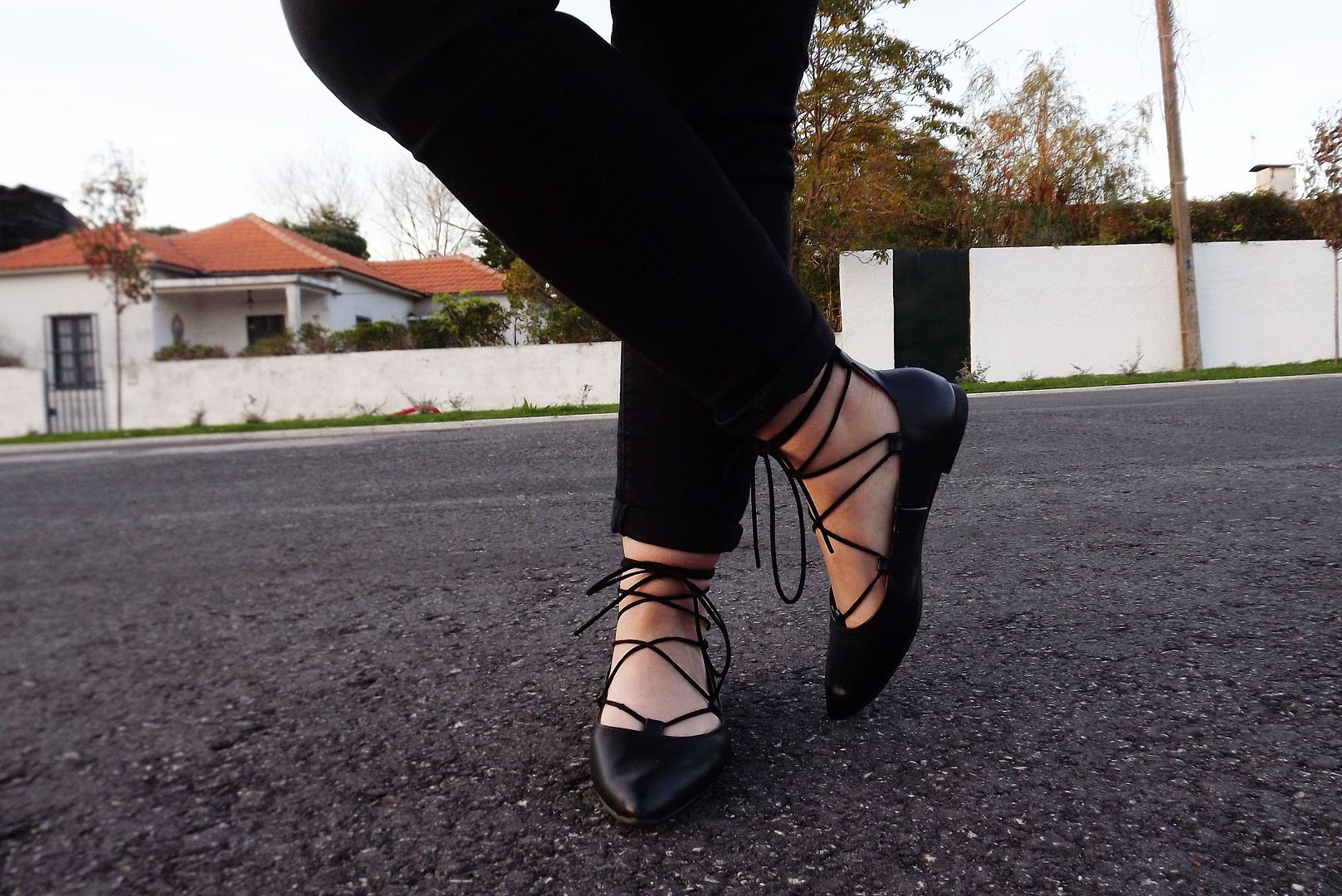 I was wearing:
Love, Inês