Just say yes!
Thursday, December 10, 2015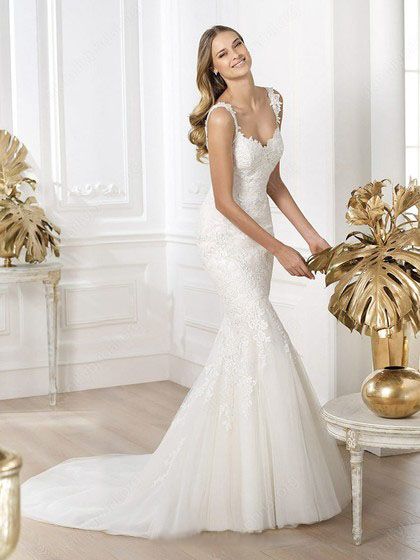 The big decision.
The time to choose the wedding dress is probably one of the most stressful things for this occasion. I know some brides that just the thought of choosing the dress left them in a state of awful stress. It is not the end of the world but is one of the most important decisions for the big day since all attention is turned to the bride and groom. The bride wants to feel special during that day, right? So I thought it would be a good time to give you some tips for the moment of dress shopping to be a pleasurable experience and not a nightmare.
Let's start with the basics, do a little research and have an idea about the dress style you want to try. But do not fall into the fatality of thinking about a single dress because the disappointment is huge if you do not look good with the dress on. Always keep an open mind to different styles; you never know if you will fall in love with a dress that it is not even your style. Start looking for the dress in advance is the key, so you have the proper time to change it in order to adapt it perfectly to your body. Do not forget this: it's okay if you do not find it on the first try, it's perfectly normal. It is necessary that from the very beginning you think of a budget to spend but it is also important to not let be deceived by sales and ending up with a cheap dress that you do not really like. A very common mistake is to take a large group of people with you. As expected, opinions will not be unanimous. There are many people with different tastes, so my advice is to take your closest people who know you that can truly help you in the decision.
But the most important thing is how you feel with the dress on! If you feel butterflies in your stomach and almost feel like crying, believe me, is not just a dress, it's the dress!
A great way to start looking for dresses is through online stores. And I have to tell you that
Millybridal
is a phenomenal online store with the vastness of styles and prices for wedding gowns. And the very best? You can find there some of the wedding dresses UK more fashionable and trendy! It is impossible not to fall in love with some, because you have the advantage of seeing how the dress is in the body of the model. How convenient! Do not worry, if you do not like it you can return it with no extra cost.
A grande decisão.
A hora de escolher o vestido para o casamento é provavelmente um dos pontos mais stressantes desta ocasião. Conheço noivas que só o simples pensamento de escolher o vestido deixava-as num estado de nervos terrível. Não é o fim do mundo, mas é uma das decisões mais importantes para o grande dia visto que as atenções estão todas viradas para os noivos. A noiva quer é sentir-se especial durante esse dia, não é verdade? Por isso pensei que seria uma boa ocasião para dar algumas dicas para que o momento da compra do vestido seja uma experiência prazerosa e não um autêntico pesadelo.
Vamos começar pelo básico, façam uma pequena pesquisa e tenham uma ideia sobre o estilo de vestido que gostavam de experimentar. Mas não caiam no erro de fixarem-se num único vestido pois a desilusão é grande se não vos ficar bem. Mantenham sempre uma mente aberta a diferentes estilos, nunca se sabe se se vão apaixonar por um vestido que até nem fazia o vosso estilo. Começar a procurar o vestido com antecedência é fulcral, assim terão o devido tempo para alterá-lo de modo a adequá-lo na perfeição ao vosso corpo. Não se esqueçam disto: não tem problema se não encontrarem o vestido logo na primeira tentativa, é perfeitamente normal. É necessário que desde o início tenham noção do valor que pretendem gastar mas também é importante que não se deixem iludir pelos saldos e acabarem por comprar um vestido barato mas que não é o vestido dos vossos sonhos. Um erro muito frequente é levarem um grupo grande de pessoas convosco. Como é de esperar, a opinião sobre o vestido não vai ser unânime. São muitas pessoas com gostos diferentes, por isso o meu conselho é levarem as pessoas próximas que realmente vos conhecem e podem ajudar-vos na decisão.
Mas o mais importante de tudo é como vocês se sentem com o vestido! Se sentirem aquele frio na barriga e quase que vos apetece chorar, acreditem em mim, não é apenas um vestido, é o vestido!
Uma ótima forma de começarem a procurar vestidos é através de lojas online. E tenho a dizer-vos que a
Millybridal
é uma loja online fenomenal dada a vastidão de estilos e preços dos vestidos. E o melhor? Encontraram os vestidos de casamento UK mais trendy! É praticamente impossível não se apaixonarem por algum, até porque têm a vantagem de ver como é que o vestido fica no corpo da modelo. Não se preocupem, se não gostarem do vestido podem devolver sem qualquer custo acrescido.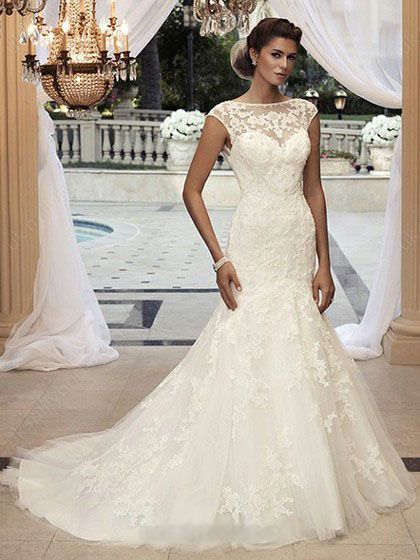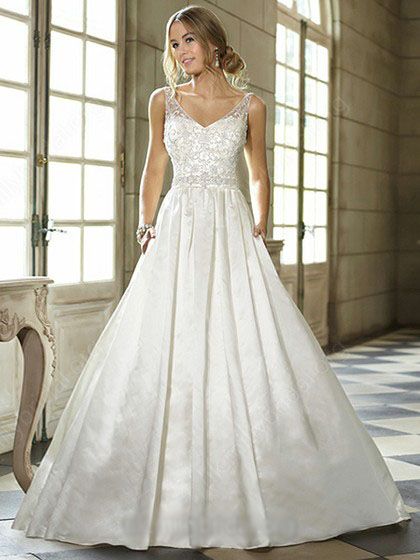 Love, Inês
Disclosure: this post is sponsored by Millybridal, however all opinions are my own.